Sri Sri Ravi Shankar once said, "Wake up and see, life is a game.  …[T]here were good events, bad events, you had profit, you had loss."  Author and spiritual leader Michael Fischman knows all to well about the good, the bad, the profits and the losses that life deals us.  He chronicles his own game of life and struggle/journey to in his memoir Stumbling Into Infinity: An Ordinary Man in the Sphere of Enlightenment.  The son of a Polish deli owner and World War II survivor, Fischman gives readers an intimate and raw view into the events that molded him into the man he is today.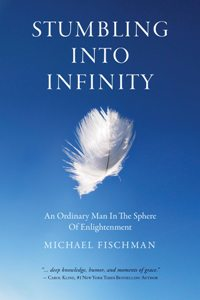 Fischman talks about surviving an abusive childhood with a father who most likely suffered from an undiagnosed post-traumatic disorder.  He opens up about how his inability to properly cope with death and the loss of loved ones causes him to question God, his life's purpose and becomes the start of a downward spiral.  Eager to "know truth, which I believed would lead me to God," he begins to dabble in the world of Transcendental Meditation.  It was his exploration of Transcendental Meditation that would eventually introduce him to his spiritual guru, Sri Sri Ravi Shankar and ultimately help him discover his life's meaning and inner self.  The passion and awe in which he describes his the transformation of their relationship from teacher and student to friends will leave readers craving the same closeness.
Stumbling Into Infinity is a great read that you will find yourself not wanting to put down.  Fischman's story will touch your heart making you want to smile, feel inspired and other times shaking your head in disappointment at some of his bad choices.  Overall, you will be reminded that we don't have to play this game of life alone.  We all have a Sri Sri Ravi Shankar out there waiting for us to meet and to help us find our way.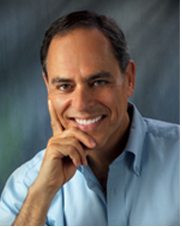 To learn more Michael Fischman visit his website
here
.  You can find him on
Facebook
,
Twitter
,
YouTube
and visit his
blog
.
Order your own copy of
Stumbling Into Infinity
here
or leave a comment below for a chance to win one!
Giveaway ends March 9th at 11:59 PM.
Disclaimer: I received a copy of this book to review.  All opinions expressed above are 100% my own.