This is a sponsored post, I am a Kmart Layaway blogger, though all opinions are my own.
The first official day of fall has come and gone.  You know that means, right?  It means that the holidays are quickly approaching.  Yep, whether we want to admit it or not we're three months away from Christmas!!  I don't know about you but I like to shop for my 
holiday gifts
 early.
I'm a wife, mommy of two and a business woman.  So, I can't afford to be running around at the last minute like a chicken with my head cut off.  Not to mention, the closer you get to Christmas the smaller the selection gets.  By buying early I can guarantee that I won't be gifting my family and friends something they got from somebody else.  However, my dilemma this year is hiding the gifts until we put up the tree.
We don't live in large place and sadly (well not so sad) our closets are pretty much at their compacity.  The thought of hiding presents underneath the bed doesn't thrill me either, especially when some aren't going to even be able to fit.  So, what's this mom to do?  No worries, it's Kmart to the rescue with their 
free layaway
!
Yes, that's right ladies and gentleman.  Kmart has FREE layaway and it's available 365.  I'm so glad that I discovered this little gem because I had been shying away layaway at other stores like Walmart for a while.  For starters it wasn't year round and then they started tacking on all these fees and price restrictions.  It just always seemed like more of a headache.
Now, with Kmart I don't have to worry about any of that stuff.  I can even layaway stuff online!  Talk about convience.  Since finding out about Kmart's layaway, I've already starting shopping. Check out some of the stuff that will be sitting under our tree on Christmas.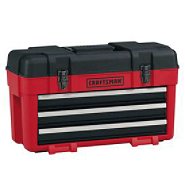 The Mr doesn't have an official toolbox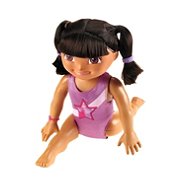 Moo has been begging me for this since the Olympics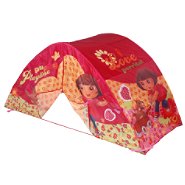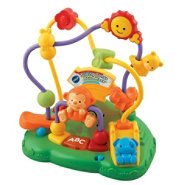 Something that JJ can enjoy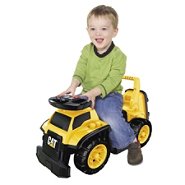 I think I made some good selections.  I'm very stoked to see how everybody will like their gifts.  Moo has been begging me for the gymnast Dora doll since they started playing the commercials for the Olympics.  Can't wait to see her face light up when she unwraps it Christmas morning!  I might shed a few tear yall.
Oh, I don't want to forget to mention 
Kmart's Big Layaway Giveaway
!  From now until Nov 17th, if you use Kmart's free layaway you could win a chance to have your remaining layaway balance to be fully paid off. Talk about a great prize.  That's extra money that could be used for more gifts, decorations, wrapping paper or to keep in your pocket.  They're choosing winners every week from every Kmart store in the country!
So, for example if there are 3 Kmart stores in your city, then 3 winners are chosen every week.  And if you opt for the online layaway, you still qualify!  I encourage you to get started with your holiday shopping today using Kmart's layaway.  It a great option and you won't have to worry about hiding presents this year!!
Do you shop Kmart?  Will/would you use their free layaway option?