Fashion Find: Chic Chanta

We had no clue that Moo was a girl until I delivered her.  While I didn't have a preference either way, I was overjoyed when my OB said "It's a girl!"  For months we had been avoiding gender specific purchases.  It felt good to now be able to buy something that screamed little girl.  So, one of the first things I got were some super cute clip-in bows.  
Little did I know, my Moo was not a bows and dresses type of girl.  Nope. Not one bit.  She was into basketballs (still is), getting dirty and rocking pants and sneakers.  Every time I would even remotely try to get a hair bow anywhere near her, she would have a fit or snatch it out.  Then last year right before her birthday something happened.
All of sudden she had an interest in dresses and started requesting me to buy her some hair accessories.  By this time, I had started watching Toddlers and Tiaras and was totally into the whole over the top look of the pageant style bows.  So, I was beyond thrilled when Christina from over at
Being Mrs Jones
announced that she was opening an Etsy shop,
Chic Chanta
.  If you all don't already know, Christina is a woman of many talents.  She balances motherhood, graphic designing and now designing bows!
Moo's Bows
Moo hasn't been able to be apart from her bows since they came in the mail( and the was a while back). Whenever we go somewhere she's always asking to wear her "special bows."  And don't worry, if your mini me isn't quite into bow yet because Christina also creates and lists jewelry on Chic Chanta too!  So that means you can splurge on a few items for yourself as well.  Below are a few of my favorites from her bracelet selections.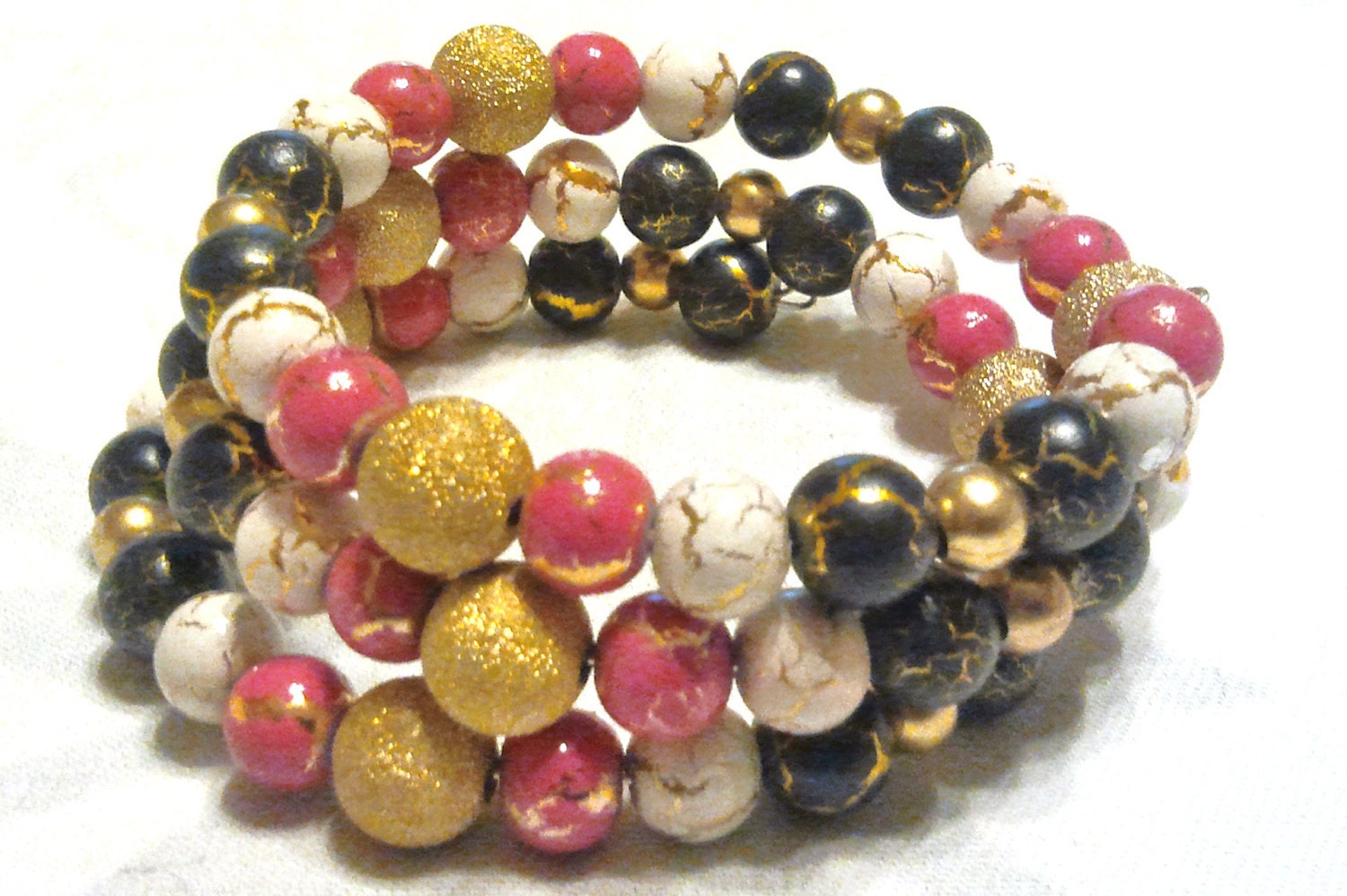 The gold beads really make it pop!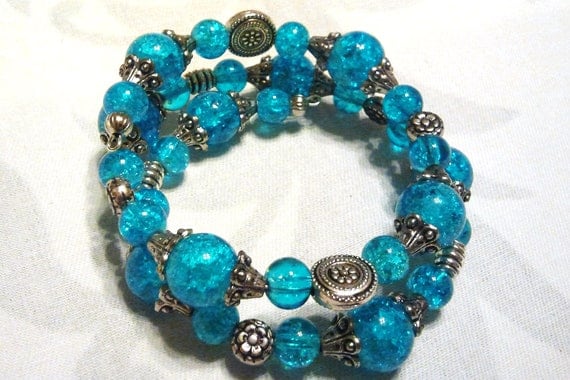 Loving the peaceful blue!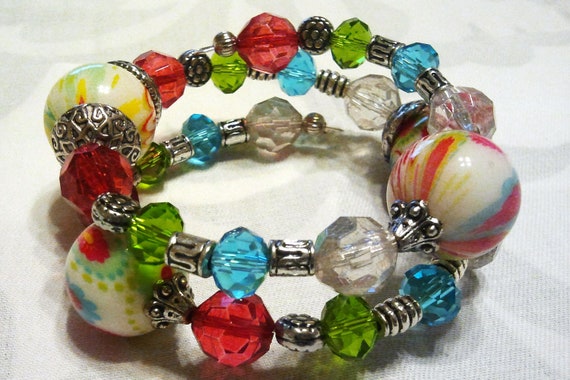 Doesn't this scream UNIQUE?!
If you haven't been by
Chic Chanta
, I encourage you to head on over and check out her selection.  She has a quite a few bows up that are perfect to sport this fall.  I'm already looking to see what she's going to design for Christmas.  And if you don't see anything that catches your eye, she'll be more than happy to custom create something for you!  
Happy shopping!!