25: A Start of New Adventures
Well, my birthday is finally here!!!  Turning 25 seems like such an incredible milestone to me.  I'm five years from being the big 3-0 and halfway to 50.  And while some of my family and friends have pointed out that I'm getting 'up there,' I don't feel the slightest bit old.  I'm rather looking forward to the years of my life that are to come.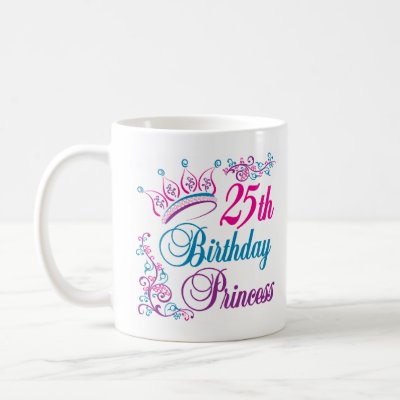 If there is one thing that I have come to learn and appreciate in my 25 years on this earth, it's that life is precious and should be cherished.  In a world where people are dying as young as newborns, I'm truly to blessed to have made this far and be in relatively good health.  That being said and with my newly acquired
outlook
on my life, I took the time to think and write down some adventures/goals that I want to work on accomplishing now. 
And I know it's important to set deadlines as motivation to complete these goals.  So, I've given myself until my 30th birthday to finish them all.  As I mark things off my list and blog about them, I've decided that every birthday I will add something new to that list.  Once, I hit my big 30th birthday I will take inventory of what wasn't completed and ask myself is it something that I'm still passionate about accomplishing.  If not it won't make it on to next five year list of adventures/goals I want to accomplish.
Anyways, I'm hoping that this will inspire some of you to take inventory of what you'd like to start accomplishing or working towards changing in your lives.  I also hope that if you all see something on my list that you can help me with then by all means lend a hand.  I'm always open to connecting with the people who read my blog.  Words inspire action and action brings about change.
Before I get to my list, I just want to say I've created a poll in the sidebar.  Please go by and cast your vote on what you all think baby number two will be.  Also, have you noticed that I've made some changes to the blog layout?  It's a lot less cluttered on my main page.  Don't forget to invite your Facebook friends to join our fan page.  And also don't forget to upload or email me your Christmas tree or holiday pictures to go in our Happy Holidays 2010 album!! 
List of Adventures to Accomplish by 12/19/15
~Attend Fashion Week in New York
~Buy a House
~Get a New Car
~Meet Oprah Winfrey
~Write my First Book
~Publish my Book
~Attend Fashion Week in Charlotte
~Go to Paris
~Vacation in Spain
~Take a Trip to Disney Land/World
~Go on a Cruise
~Attend 5 Blog Conferences
~Walk a Red Carpet
~Go to Gabba Land (totally in love with Yo Gabba Gabba)
~Visit my BFF in Philly
~Go Back to College
~Take a Photography Class
~Make a VLog
~Put More Effort into my Etsy Store
~Start my Own Company & Non-profit
~Learn More HMTL
~Have my Fibroids Removed
~Raise $5000 for my GiveBack Charties
~Exercise More
~Get a PenPal
~Meet Some of my Blogger BFFs in Person
~Buy Some Power Tools (i love diy projects)
~Remodel my Mom's House
6 More Days Till Christmas!!